OSI
In 2003, Fates Warning guitarist Jim Matheos asked Moore to collaborate with him on a new project involving Dream Theater drummer Mike Portnoy and Pain of Salvation frontman Daniel Gildenlöw. The band that was formed was OSI, named for the short-lived government agency Office of Strategic Influence. Musically, it can be described as a mixture of Chroma Key's dark, melodic focus with the guitars and heaviness of Fates Warning and Dream Theater. Since Moore and Gildenlöw had taken Matheos' demo ideas in different directions, Matheos ultimately tapped Moore to assume vocal duties on the album, Office of Strategic Influence, and Gildenlöw was dropped from the OSI project altogether.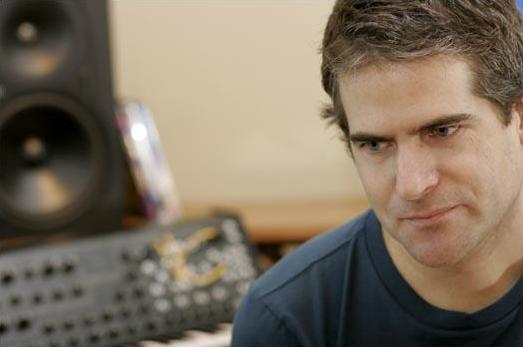 In 2006, Moore and Matheos released a second OSI album called Free. The album once again featured Portnoy on drums – although this time solely as a session player – as well as Joey Vera of Fates Warning playing the bass parts. Shortly after the album's release, OSI also released an EP, re: free, which included remixes of three Free songs and a video of the album's title track. Later in 2006, Moore and Matheos hinted in various interviews to possible tour dates in the support of the album, but nothing ultimately materialized. This band has since said that OSI would most likely remain a studio project.
In 2009, OSI released their third studio album, Blood, which featured Porcupine Tree drummer Gavin Harrison taking the place of Portnoy. Mikael Åkerfeldt of the Swedish progressive metal band Opeth also appeared as a guest vocalist on one the tracks, while Tim Bowness of British art-pop duo No-Man contributed vocals to a bonus track. To create the album, Matheos said he would typically e-mail song ideas to Moore, who said he "chopped them up" and added various effects. In promotion of the album, the band's website said that "Blood is totally their best album."
In 2010, OSI signed with Metal Blade Records, the same record label used by Fates Warning. Metal Blade announced a release date for a new album as late 2010, but recording was slowed by Matheos' involvement in Arch/Matheos, a project with Fates Warning's original vocalist John Arch. In 2012, OSI's album, Fire Make Thunder, was released after being recorded by Moore and Matheos "writing and recording alone and sending song ideas back and forth for further elaboration," according to a press release by Metal Blade. It featured Harrison on drums again and was mixed at Sound Farm Studio Recording Environment in Iowa.