Chroma Key
After leaving Dream Theater, Moore relocated to New Mexico and started work on a solo album. His first project was a demo cassette called Music Meant To Be Heard, which had songs featuring spoken-word samples from interviews he recorded with strangers during his cross-country travels. Most of the songs were later released in 1999 on a limited-edition CD called This Is A Recording. During these demo days, Moore also contributed keyboard parts to progressive metal band Fates Warning's 1997 album, A Pleasant Shade of Gray, and later on their 2000 album, Disconnected.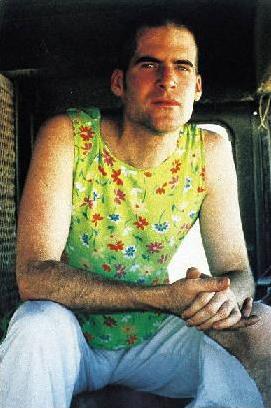 In 1998, Moore released his first solo album, Dead Air For Radios, under the name Chroma Key on his self-created record label, Fight Evil Records. Drummer Mark Zonder and bassist Joey Vera of Fates Warning served as his support musicians for the record. The album featured a dark ambient sound, closer to the music of Peter Gabriel and Tori Amos than the complex and intricate Dream Theater style. In hindsight, Dream Theater fans noticed that Moore had subtly explored the style of composition in "Space-Dye Vest."

In 2000, Moore moved to Los Angeles, where he recorded the digitally-themed album, You Go Now. The lineup for that record was Moore, David Iscove on guitars, and Steve Tushar on loops and programming. During his westcoast stay, Moore briefly attended California Institute of the Arts, where he filmed a humorous documentary titled "Octember Revolution," which depicted an intervention at a gated community in California. He then moved to Costa Rica, where he appeared on Radio For Peace International, producing a bi-weekly activist radio program. Some of his work there was later released in the Internet-only album, Memory Hole 1.

In 2004, Moore approached his third Chroma Key album by scouring public domain films looking for one that exuded a certain mood, intending to write a pseudo-sound track to it. The film he chose was "Age 13," an educational film from the 1950s, originally for use in public schools. He took the existing film, slowed it to half speed, and let it dictate the moods, textures and running times of the songs that he composed. The resulting album, Graveyard Mountain Home, included a DVD of the movie set to Moore's music.
In 2015, Moore announced a campaign to fund new Chroma Key music through the crowdfunding platform Patreon. The campaign reached the predetermined milestone of $2,000 per song, meaning a new full-length album would be professionally recorded, produced and mixed. Since then, Moore has released numerous demo songs for those who pledged, along with its associated bonus tracks and submixes.