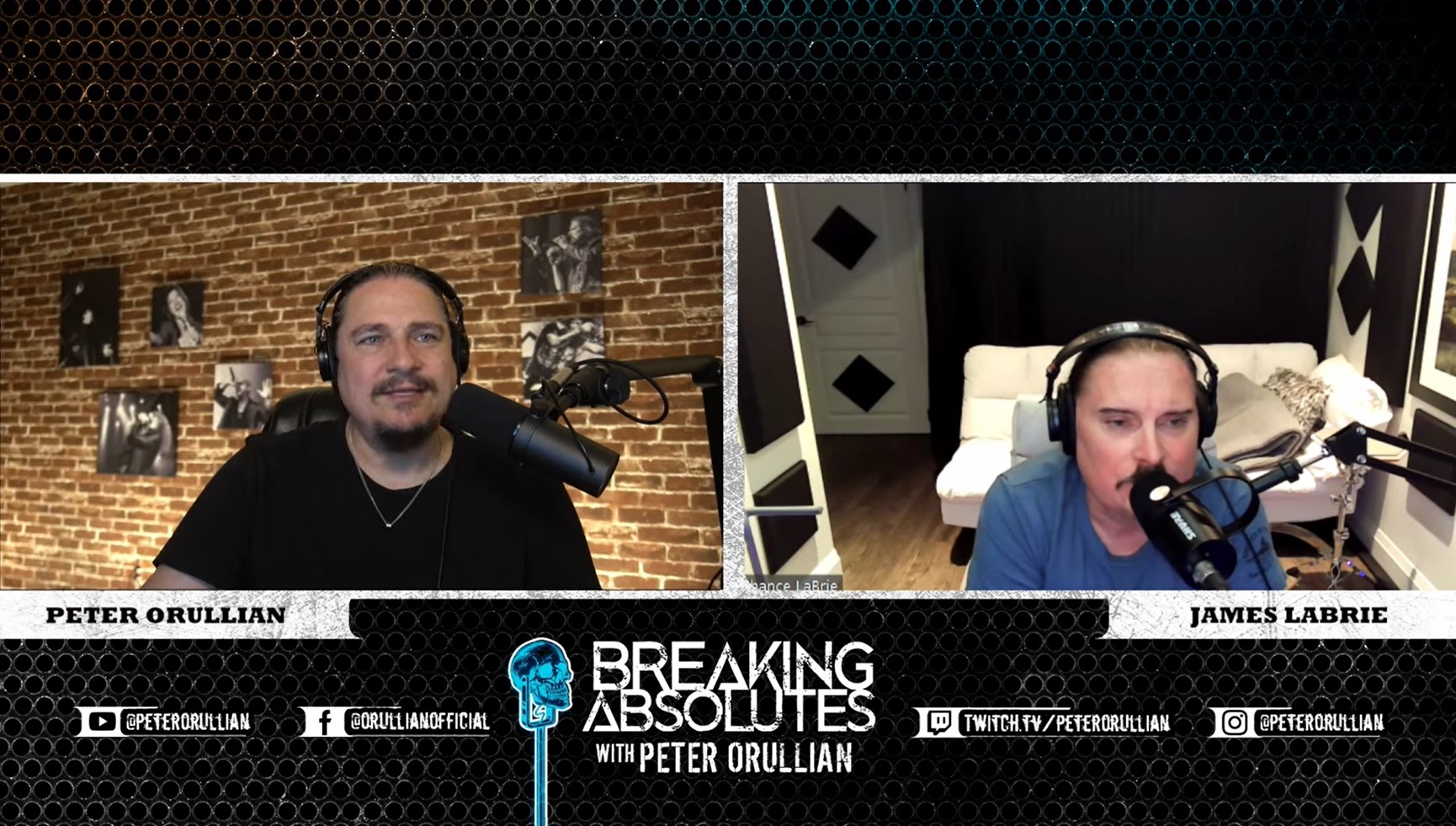 James LaBrie talks 30th anniversary of I&W and shares story about Moore

July 11, 2022 - Dream Theater vocalist James LaBrie recently reflected on the band's 1992 breakthrough album Images and Words – and in the process shared a story involving the band's original keyboardist Kevin Moore.
LaBrie discussed the band's sophomore record with Peter Orullian, who is the host of a hard rock and heavy metal interview show titled Breaking Absolutes, in celebration of its 30th anniversary. The Images and Words album, which is the band's most commercially successful studio release, was also the first to feature vocals by LaBrie.
In the interview, Orullian asked LaBrie about the closing track, "Learning to Live," and whether the "high F#" halfway through the song was written that way prior to him joining or whether the singer himself added it.
"I was totally written that way," LaBrie said in the interview. "It was funny because the first time I sang that song we recorded a demo, and the first little demo we did was on a 4-track or an 8-track recorder. John Myung had this condo he was sharing with a roommate, and I still remember he had this spare bedroom where I was sleeping a couple nights, and that's where we went in and recorded. We had it all set up. Mike [Portnoy] was recording me... So we get to that part that you're talking about with the F#, and I do it, sang it, and I finish. And all of a sudden, the freaking bedroom door comes swinging open and Kevin Moore came running in going, 'What the fuck! Oh, my God! That's exactly what we were talking about! Holy shit, dude!'"
To watch the full interview, click here:

https://www.youtube.com/watch?v=jenDsn9lFyo&t=2473s
"Drift" comes with cover artwork created by Jan Tomic and will be released as special edition CD, black LP + CD & digital download. Here is the album's track-listing:
will be released as special edition CD, black LP + CD & digital download.