Film Soundtracks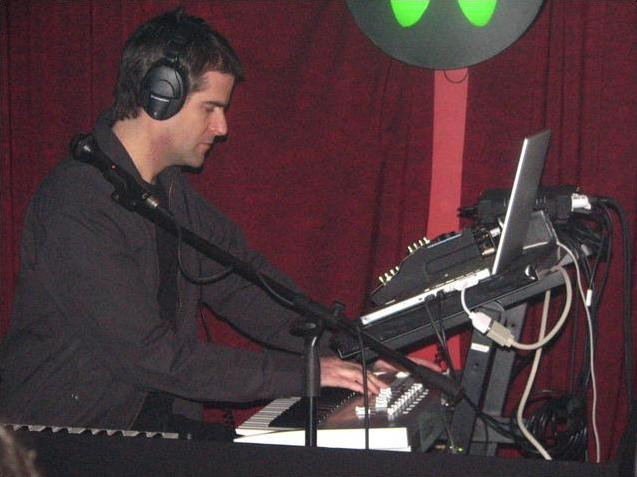 Shortly after the release of the first OSI album, Moore relocated to Istanbul, Turkey, and composed the soundtrack to the horror film, "Okul (The School)," which was subsequently released as a solo record titled Ghost Book in 2004. When the directors, the Taylan Brothers, were searching for a musician to score their movie they learned that Moore was in Istanbul. By coincidence, the film was based on a book called "Hayalet Kitap," which contains a reference to the song, "Space Dye-Vest." The author, Dogu Yucel, is also a self-proclaimed Dream Theater and Kevin Moore fan.

In 2006, Moore once again teamed up with Turkish producers for another soundtrack project. The film, "Küçük Kiyamet (The Little Apocalypse)," tells the tale of a Turkish family torn apart by an earthquake. It was based on a short story written by the Taylan Brothers, Durul and Yağmur, with the script being written by Yucel. The film earned critical acclaim from Turkish critics, many of whom listed it as one of the best of 2006. Moore's score, meanwhile, was nominated for a SIYAD Movie Award.

In 2007, Moore performed Chroma Key and OSI material for the first time at Balo Stage in Istanbul. "I thought it would be good for the first show to be small and comfortable...and if something goes horribly wrong it only happens in front of 100 people," Moore said in an interview at the concert with MTV Turkey. During the interview, Moore revealed plans to produce the debut album of Turkish industrial rock band Makine. The self-titled album was eventually released in early 2010.

In 2010, Moore announced a funding project through the website Kickstarter to manufacture and release the soundtrack he created for "Küçük Kıyamet." If funding reached $3,000, the album, titled Shine, would be released. Fans exceeded the $3,000 mark in less than 24 hours and surpassed $10,000 overall.