Guest Appearances

In addition to appearing on several studio albums with Fates Warning, Moore has appeared on compilation discs and performed as a guest musician for various bands. In 1998, he teamed up with Steve Tushar for a cover of Metallica's "The Thing That Should Not Be" that appeared on a tribute disc called The Blackest Album, and the same year the duo contributed two tracks to a video-game compilation disc called Sonic Adventure Remix. Moore was also a guest musician on Tushar's Carbon 12 album in 1999, as well as his Oscillate album in 2008.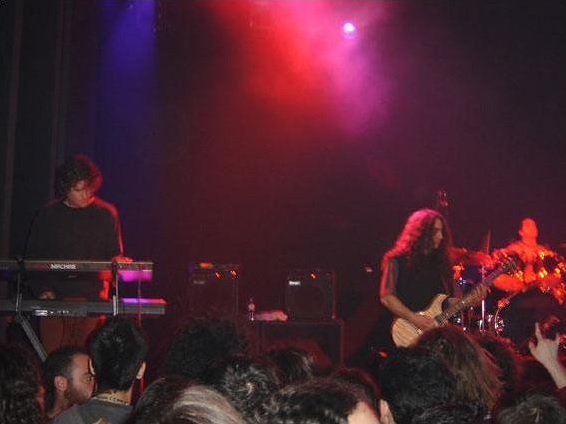 More recently, Moore has contributed production, vocals or keyboard parts to music created by a number of his fans who contacted him via e-mail. Those appearances included a track for Italian bassist and composer Alberto Rigoni's Three Wise Monkeys album in 2012, a track for Italy-based progressive psychedelic rock band Chaos Venture's Chaos Venture 1.0 album in 2013, and a track for Italy-based electronic metal band Madwork's Obsolete album in 2013.
Moore's other guest appearances have included several tracks for U.S.-based experimental rock band In Progress's North Atlantic Echoes EP in 2014, Beirut-based progressive rock musician Amadeus Awad's The Book of Gates album in 2014, Aquiles Priester & Gustavo Carmo's Our Lives, 13 Years Later... album in 2014, Jim Matheos' Tuesday the Sky album in 2017, and Puerto Rico-based progressive metal band Avandra's Descender album in 2019.