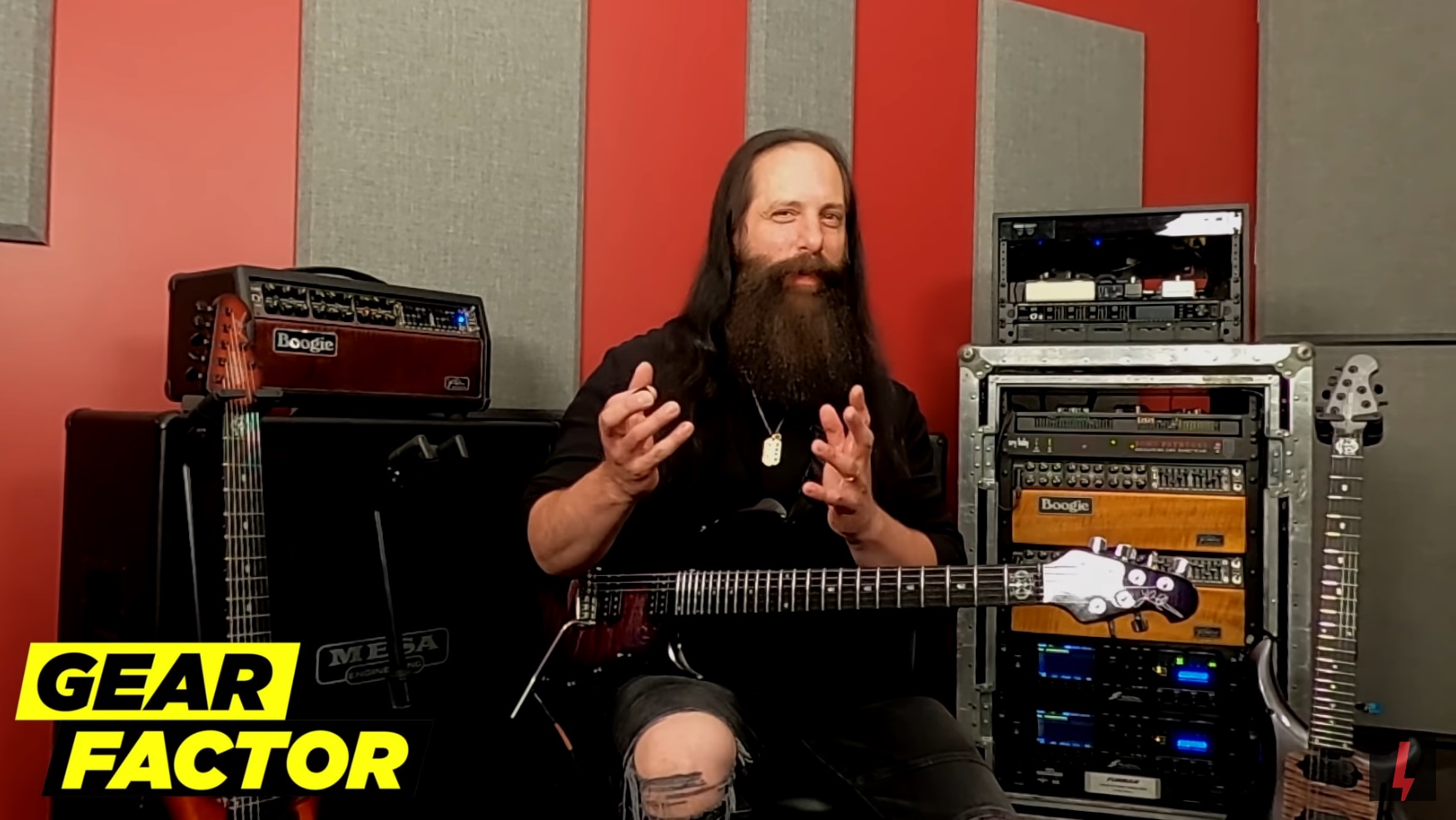 Dream Theater's John Petrucci talks early jam sessions with Kevin Moore

Sept. 8, 2020 - Dream Theater guitarist John Petrucci recently discussed his favorite riffs, as well as his jam sessions with the band's original keyboardist Kevin Moore, in a video for the online music magazine Loudwire.

Petrucci shared the details in promotion of his new solo album, Terminal Velocity, which was released on Aug. 28. The album also features Dream Theater's founding drummer Mike Portnoy.
In the video, Petrucci said he and Moore jammed on songs by artists ranging from Neil Young to The Doors as teenagers prior to the formation of Dream Theater.

"The first riff I ever learned was actually from [Neil Young's] 'Hey Hey, My My,'" Petrucci said in the "Gear Factor" video. "I had gone over to Kevin Moore's house. Kevin Moore was the original keyboard player in Dream Theater. We were best friends growing up on Long Island. He lived right around the corner. He was having a jam session and they needed somebody to play the guitar line. I don't remember who taught it to me. I learned it. I was struggling, and I couldn't play it. But it was the first thing I learned."
Petrucci and Moore appeared together on Dream Theater's first three studio albums: When Dream and Day Unite (1988), Images and Words (1992) and Awake (1994). He ultimately left the band in 1994.
To watch the full video, click here:

https://www.youtube.com/watch?v=kK8YS-w1LXQ
"Drift" comes with cover artwork created by Jan Tomic and will be released as special edition CD, black LP + CD & digital download. Here is the album's track-listing:
will be released as special edition CD, black LP + CD & digital download.