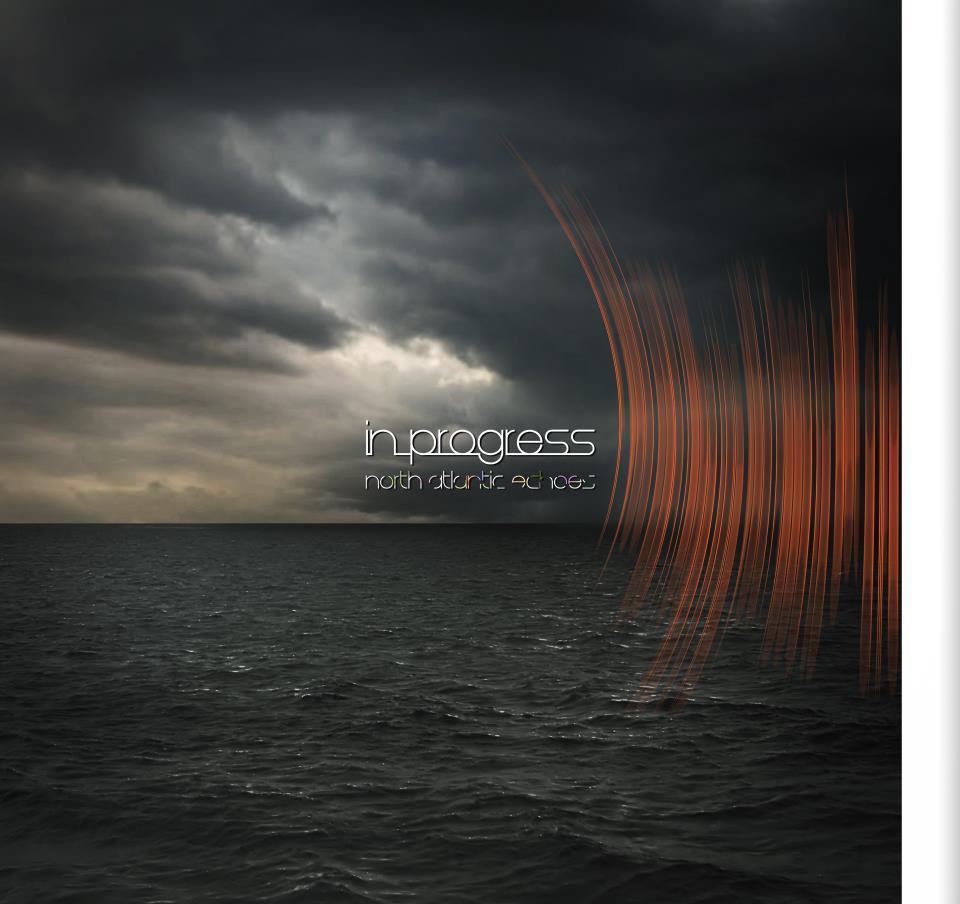 In Progress releases EP featuring Moore

March 3, 2014 - Three new tracks with contributions from Kevin Moore are officially available online.

Experimental rockers In Progress today released their North Atlantic Echoes EP, which includes additional programming, textures and background vocals by Moore on the tracks "Chasing Ghosts," "Cloudburst" and "Graveyard Snowfall." The EP is available on Bandcamp and is set at "name your own price," the band said.

"Lo, and behold! The official release of North Atlantic Echoes," the band said on its Bandcamp page. "We are very proud of the album and hope that everyone enjoys it! We are still working on raising money to press physical copies, but did not want to delay the digital release any longer."

Fans giving more than $10 should e-mail the receipt and shipping address to

InProgressSF@gmail.com, and the band will mail a physical compact disc when they are ready

. Those giving more than $30 should e-mail their receipt and address to the same e-mail address, and the band will send the stem tracks for "Chasing Ghosts", "Cloudburst," and "Graveyard Snowfall" in addition to the physical CD when it is ready. The band also supports those who do not want to pay anything, the page said.

In other news, the track "Cloudburst" is appearing on a compilation, titled Oceanic Prog, which includes
"ocean-bound and independent progressive bands in APP Format," the band said today on Facebook. The Oceanic Prog album is available for free in the Amazon Appstore for Android phones and tablets, and in the Barnes & Noble Appstore for Nook devices. The album is also coming soon for iOS and Kindle.
In addition, a music video for "Cloudburst" has been created and designed by Chiral Media Australia to support the launch.

To visit In Progress's Bandcamp page, click here:

http://inprogressofficial.bandcamp.com/


To download the Oceanic Prog compilation, click here:
www.spaceprog.com
To view the music video for "Cloudburst," click here:
https://www.youtube.com/watch?v=8ikxHgvIz8o
m… I don't really have plans on doing that. I mean, you never know. I'm not sure how great of a live song that'd be. It's obviously very mellow and spacey and atmospheric. I mean, it could be a cool moment in the set. It'd certainly be rewarding to people that have wanted to hear that. It's not the first song I'd go to when thinking of what to play in a live show.
You'd need to follow it with something that's really up!
Yeah definitely! It might depress the audience! But it's a cool song. I'm sure eventually we will but I haven't thought too much about that at this moment.
- See more at: http://iheartguitarblog.com/2013/09/petrucci.html#sthash.xUzJnSrH.dpuf