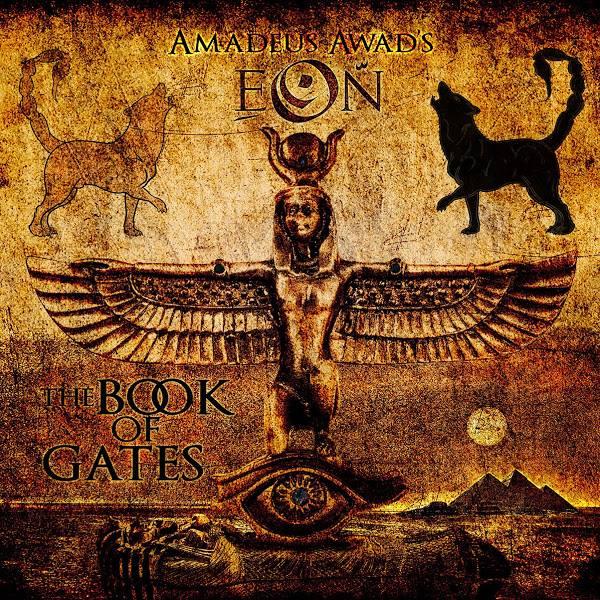 Amadeus Awad shares "premix" of track featuring Kevin Moore, Russell Allen

July 3, 2014 - A "premix" of a new song that features keyboard work by Kevin Moore has hit the Internet.

Beirut-based progressive metal musician Amadeus Awad announced today that he has posted a version of the title track from his band's upcoming EP, The Book of Gates, on SoundCloud. The 7:24 track also features Symphony X vocalist Russell Allen and Ark's former drummer John Macaluso.


"You waited long enough, we waited long enough, and here it is," Awad wrote in an announcement on Facebook. "A full premix of the title track of the upcoming EP 'The Book of Gates' is now yours."

Last year, Awad praised Moore's work on the EP in a handful of interviews. In an interview with LebMetal, a Lebanese hard rock and heavy metal website, he said the following:
"Personally, I think if you want a collision between years of experience and amazing technique from one side, and extreme sensitivity and attention to emotional details from the other, you cannot but work with this superb artist. Kevin managed to create a unique sound for The Book Of Gates, he studied our ideas, dissected our vision and came up with an artistic landscape of sounds that can paralyze any other keyboardist."


To hear the song, click here:

https://soundcloud.com/amadeusawad/the-book-of-gates-full-song
m… I don't really have plans on doing that. I mean, you never know. I'm not sure how great of a live song that'd be. It's obviously very mellow and spacey and atmospheric. I mean, it could be a cool moment in the set. It'd certainly be rewarding to people that have wanted to hear that. It's not the first song I'd go to when thinking of what to play in a live show.
You'd need to follow it with something that's really up!
Yeah definitely! It might depress the audience! But it's a cool song. I'm sure eventually we will but I haven't thought too much about that at this moment.
- See more at: http://iheartguitarblog.com/2013/09/petrucci.html#sthash.xUzJnSrH.dpuf