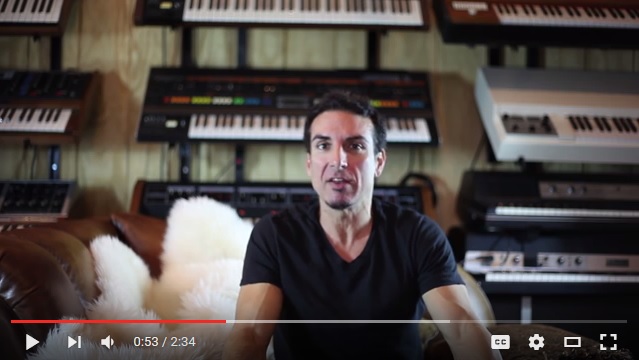 Derek Sherinian shares his thoughts about stepping in for Moore in 1994



April 25, 2016 -
Ex-Dream Theater keyboardist Derek Sherinian, who replaced Kevin Moore in the band after his departure in 1994, shared his thoughts on the topic last week as part of a question-and-answer session with fans.
The Q&A video, which is posted on Sherinian's YouTube channel, features the keyboardist replying from Beachwood Manor Studios in Burbank, CA.
Qu
estions were solicited last month by Dream Theater Forums member shadystraz360, a student of Sherinian and patch designer with Space4Keys.
"Well, I'll say this, it's not fun replacing an original member
–
it really isn't," Sherinian said. "I know, as being a Van Halen fan, when they switched Sammy Hagar and David Lee Roth, I was not down with it at all. Because you discover a band and that lineup is your band, and that's what you're used to. Anyhow, members change. I had to come in and replace Kevin."
Regarding Moore's keyboard playing, Sherinian said: "I think he sounds great on [Images and Words and Awake]. And I thought his keyboard parts were very well thought out. I thought he used really good sounds. I liked his solos too. I tried to stay as true to his parts as possible. During the solos I would start using his licks, but I wanted to put my own thing in there as well, so I tried to balance it as much as possible. I really think Kevin did a great job on both of those records. He should be proud of his work on that. I think between the two, I would say I like Images and Words better."
In closing, Sherinian said there are some things he learned while studying Moore's parts on Awake that he still uses to this day. "The way he distorted the choir sound and also the strings," Sherinian said. "He had some distortion internally on the sounds and it made it cut through the tracks better. And so, I use that on some things today. So that's where I learned it from, from Kevin."
To view the full video, click here:
https://www.youtube.com/watch?v=DJEaOwUeMI4&feature=youtu.be