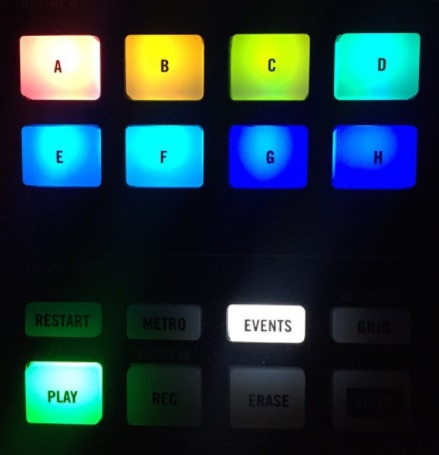 Moore shares seventh CK demo, "Kings Park Youth," on Patreon
Dec. 11
, 2017 - Kevin Moore's latest creation gives listeners a glimpse into his childhood growing up on Long Island.

The keyboardist has posted a new 3:09 demo song, titled "Kings Park Youth," through his Chroma Key Patreon campaign,
which launched in 2015 and invited fans to pledge an amount of their choosing to help fund new music
.


The tune is the first one that Moore has ever created solely using a guitar, he said.

"This is the first demo that I wrote and recorded on guitar alone, with no keyboards," Moore said in a post on Patreon. "I had a demo version (just verses) of this song for a few years, which I recorded on a digital Tascam 8-track recorder. I always wanted to complete the song and record a full produced version. I found bassist and drummer Alex Scott on Fiverr.com and he added
his tracks in the 2 days right before I posted the preview. I think Fiverr is a great resource for working with other musicians, at least based on my work with Alex."
The tune is available in MP3, FLAC and M4A (Apple Lossless) formats with lyrics and patron names embedded in the "lyrics" tag. In addition, Moore said he is still planning to release a bonus track for Chroma Key Enablers ($5 pledgers), and multitrack stems and production notes for Chroma Key Collaborators ($10 pledgers).


To visit the Chroma Key Patre
on page, c
lick he
re:
https://www.patreon.com/chromakey
"Drift" comes with cover artwork created by Jan Tomic and will be released as special edition CD, black LP + CD & digital download. Here is the album's track-listing:
will be released as special edition CD, black LP + CD & digital download.