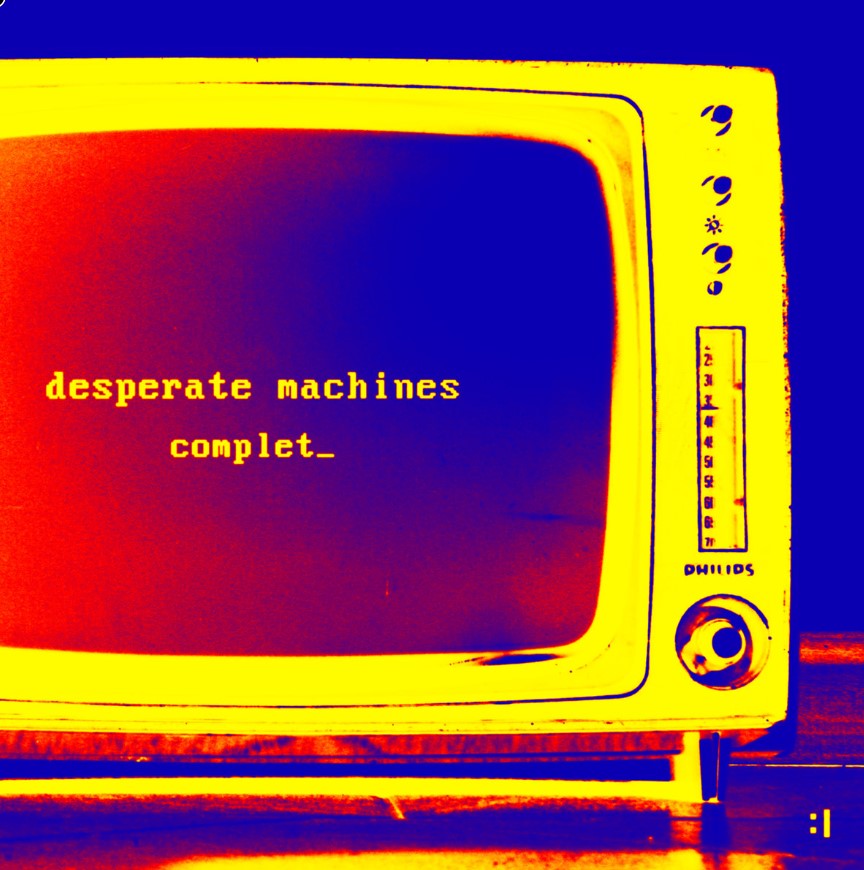 Moore makes a guest appearance on new EP by Desperate Machines

Dec. 6, 2019 - Experimental rock group Desperate Machines has released a debut EP featuring Kevin Moore.
The keyboardist contributed guest vocals and lyrics to the EP's three tracks – "Complete," "Old War" and "Plan B" (original demo) – and provided additional drum samples and synths to the latter track. All three songs are available for download on the band's Bandcamp page.
Desperate Machines features musicians John Dillon and Jake Rosenberg, who are the duo behind the experimental rock group In Progress. Moore previously contributed programming, textures and background vocals to three songs on In Progress' North Atlantic Echoes album, which was released in 2014.
"We are excited to share our first singles with everyone as well as make available the original demo for 'Plan B,' the track that ultimately kicked this thing off several years ago (and the final, considerably different version of which you'll hear soon)," Desperate Machine said on their Bandcamp page. "Download the EP and stay up-to-date with the latest news about the project. There is more music to come throughout 2020."
For visit Desperate Machines' Bandcamp page, click here:
https://desperatemachines.bandcamp.com/releases
"Drift" comes with cover artwork created by Jan Tomic and will be released as special edition CD, black LP + CD & digital download. Here is the album's track-listing:
will be released as special edition CD, black LP + CD & digital download.