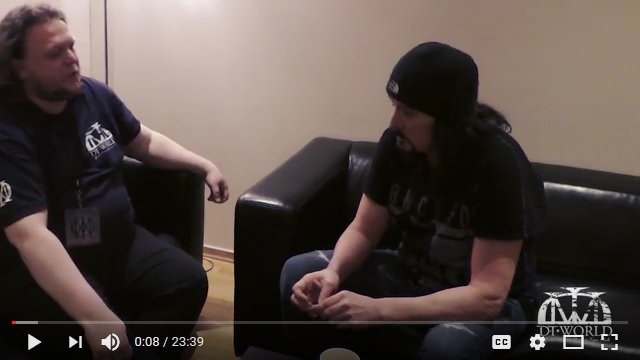 DT vocalist James LaBrie recalls first conversation with Moore



March 9, 2017 -
It's been over a quarter-century since James LaBrie officially joined Dream Theater, but he still remembers every detail.

The band's longtime vocalist recently recalled his first interaction with the progressive metal pioneers in the early 1990s, which came in the form of a phone call with original keyboardist Kevin Moore.
The singer's reflections were shared in a video interview posted online this week by The Dream Theater World, which describes itself as the band's official worldwide fan club. The interview was done in promotion of the band's 25th anniversary tour for its 1992 breakthrough album, Images and Words.


"Kevin Moore was actually the first one I spoke to in the band," LaBrie said in the interview. "He's the one that called me up and said, 'Hey, you know, we heard your tape. Man, you know, we want you to come down and seriously consider jamming with us.' I said, 'Hey, you know, sounds good. Can you send me some of your stuff?' I said, 'What do you guys do?' And Kevin said, 'Oh, we're like progressive hard rock – metal.' I said, 'What? Really?' You know, I'm a huge Rush fan, so I was like, 'Really, like Rush?' And Kevin's like, 'Yeah, yeah – that's a great example. Rush, man.' And I went, 'Really, okay, I gotta hear this stuff.'"


LaBrie continued, "So they got me [the band's 1989 debut album] When Dream and Day Unite, and they got me a few songs from Images and Words that they had already been working on. Needless to say I was like, 'What the hell is going on here? This is phenomenal.'"
To see the full interview, click here:

https://www.youtube.com/watch?v=6IfuMAzw96s