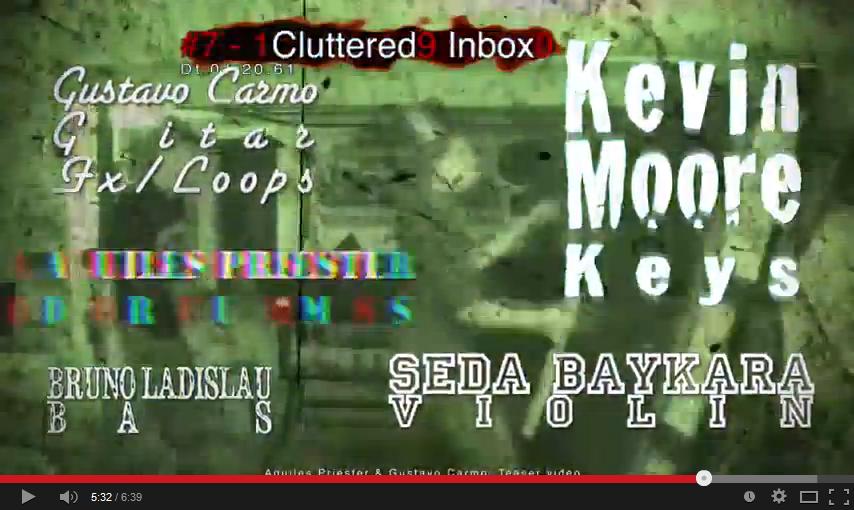 Priester posts teaser video of new album featuring Moore

Oct. 19, 2014 -
South African drummer Aquiles Priester posted a teaser video yesterday of his upcoming solo album that features Kevin Moore.

The album, titled "Our Lives, 13 Years Later...," contains 10 tracks and was created with Seattle-based guitarist Gustavo Carmo. Moore appears on the album's seventh track, titled "1Cluttered9 Inbox0."

Priester met Carmo while the two were on the same record label in 2001. They later reconnected in the bands Versover and House of Bones, according to an announcement on Priester's Facebook page.


"As the name suggests, [the album] chronicles thirteen years of their lives, showcasing what they've accomplished, and how they've grown and matured as high caliber musicians in this profession of music," said the announcement, which was written by Antonio Carlos Monteiro.
"This piece of art is heavily rooted in progressive rock, but pulls punches from many different genres and styles, creating a style defying, timeless classic."

In addition to Moore, the album's other special guests
special guests are Tony MacAlpine (guitar and keyboard), Vinnie Moore (guitar), Greg Howe (guitar), Nili Brosh (guitar), and Seda Baykara (violin).


To view the teaser video, click here: https://www.youtube.com/watch?v=gDOt7nulmt4