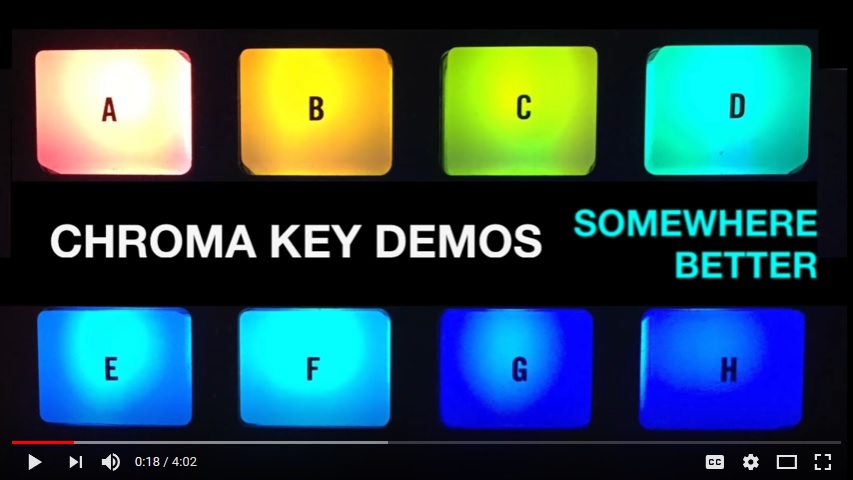 Moore posts YouTube video for CK demo, "Somewhere Better"
Jan. 27, 2019 - Kevin Moore has shared a fifth video for one of his new Chroma Key demo songs.
The keyboardist
has posted a 4:03 video on YouTube for "Somewhere Better," which is one of 14 demo songs released so far through the Chroma Key Patreon campaign. The demo was originally shared with fans in September 2017.

"Getting back on track uploading past demos to YouTube," Moore said in a post on Patreon. "I just put 'Somewhere Better' up and added it to the playlist. Please share! And maybe even post a comment on YouTube..."

Moore previously said that the song is a "stretched out groove track that probably wouldn't have been out of place" on Chroma Key's 1998 album, Dead Air for Radios.

"I started messing around with recording guitar loops and riffs into Ableton Live," Moore previously said. "I wanted to write something with a riff that just kept driving on, so it becomes kind of hypnotic (kind of like a Neu! track). The main guitar part is just eighth notes on an A. For the verses I added some Wurlitzer chord progressions to work a vocal melody over. The washed-out synth pad that runs over the whole track
is a Behringer DM12 polyphonic analogue synth."
The other Chroma Key demos that can be heard on YouTube are "Mission," "4-Track," "Bonewalk" and "Broke Antenna."
Those videos came after the keyboardist polled his Patreon patrons about making the demo releases available to stream online to help promote the new music, with an overwhelming majority of the voters in support of the idea
To hear the streaming version of "Somewhere Better" on YouTub
e, c
lick he
r

e:
https://www.youtube.com/watch?v=alKFgdvQLZI
"Drift" comes with cover artwork created by Jan Tomic and will be released as special edition CD, black LP + CD & digital download. Here is the album's track-listing:
will be released as special edition CD, black LP + CD & digital download.